Introduction to the Student Activity
Product augmentation is one of the three levels of a product, and is often used to help differentiate an everyday product in the market. Product augmentation is relatively straightforward for services, where additional support, information, and after sales service is provided – but it is a little trickier for physical goods.
In this exercise, students look at an ordinary everyday product, which no doubt they have consumed – either this brand or alternative offering – and their task is to outline the three product levels.
Product Augmentation Activity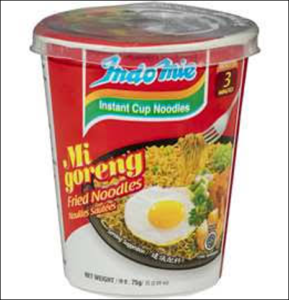 Here is a cup of instant noodles that is commonly available in supermarkets and other convenience retailers.
Let's review the product offering. As you can see, there is a serving suggestion shown on the packaging of the cup.
There is a lid at the top, which is resealable, and contains small drainage holes – so after the cup has been filled with hot water, it can be easily drained.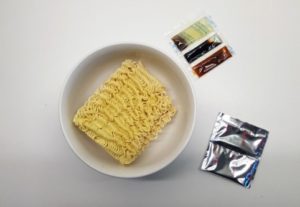 Inside the packaging, of course there are the noodles, as well as a fold-able plastic fork.
In addition, there are five flavor satchels, which the consumer can use to add or not – depending upon their taste preference.
Discussion Questions
Describe this product in terms of its three levels of product = core value/need, actual product, and augmented product.
Which consumers would be the main target market/s for this product?
List the possible direct and indirect competitors for this product.
Based on your knowledge of competing brands, how has this product been differentiated in the market?
Finally, how important is product augmentation for this brand's ability to differentiate and to win market share?
Related Activities
Does product augmentation matter?