Introduction to the Activity
Customer journey mapping is an effective way for students to understand:
the overall buying decision process
aspects of consumer behavior
differences in market segments = by using different brand personas
promotion, process, and people marketing mix elements = by considering brandtouch points
brand management
customer satisfaction loyalty and retention
Structuring Customer Journey Map Exercises
There are two ways to achieve this – the first is a traditional post-it notes and flip-chart approach. However, some students find this challenging by starting with a "blank canvas".
The second approach is to use the following free Excel template for constructing customer journey maps. This is a very simple to use and follow template, which is suitable for students with limited spreadsheet knowledge.
Download the free template here… customer-journey-map-maker
Basically students work through the various the decision stages: defining their brand persona/s and identifying brand touch points. A relatively detailed customer journey map can be constructed within 30 to 60 minutes, depending upon the student cohort.
What the Map Looks Like
This is an image of the customer journey map BEFORE the students start using the template. And this could be used as a handout as well, if you're using the post-it note approach instead of the Excel template.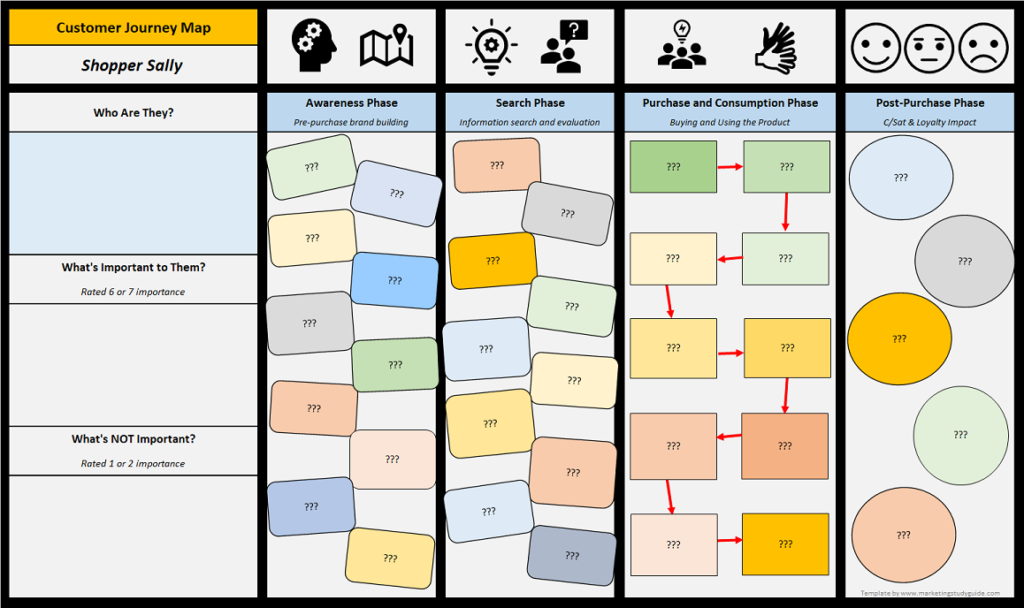 And this is an example of a customer journey map that has been populated using the template…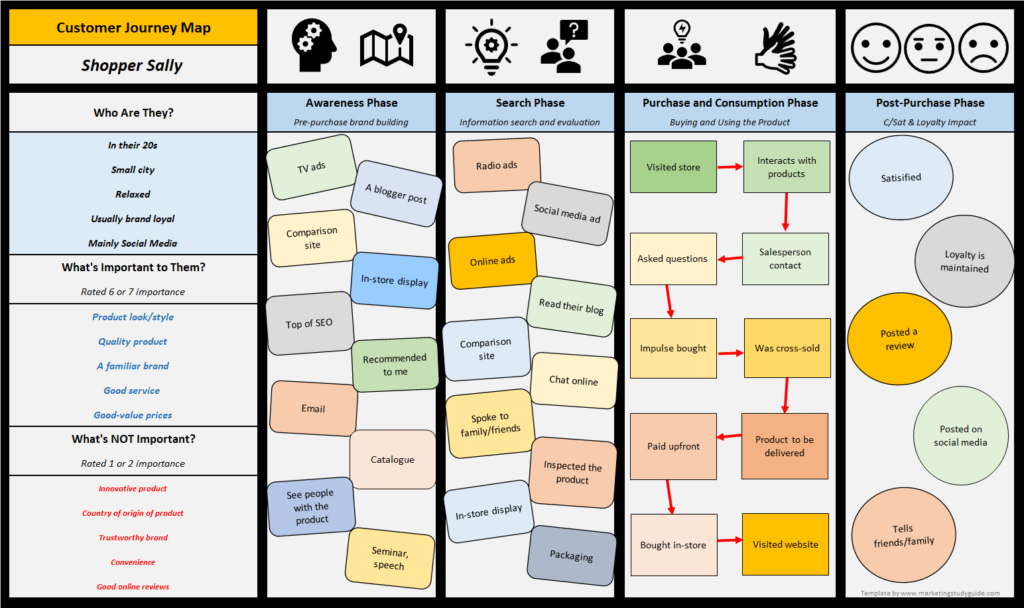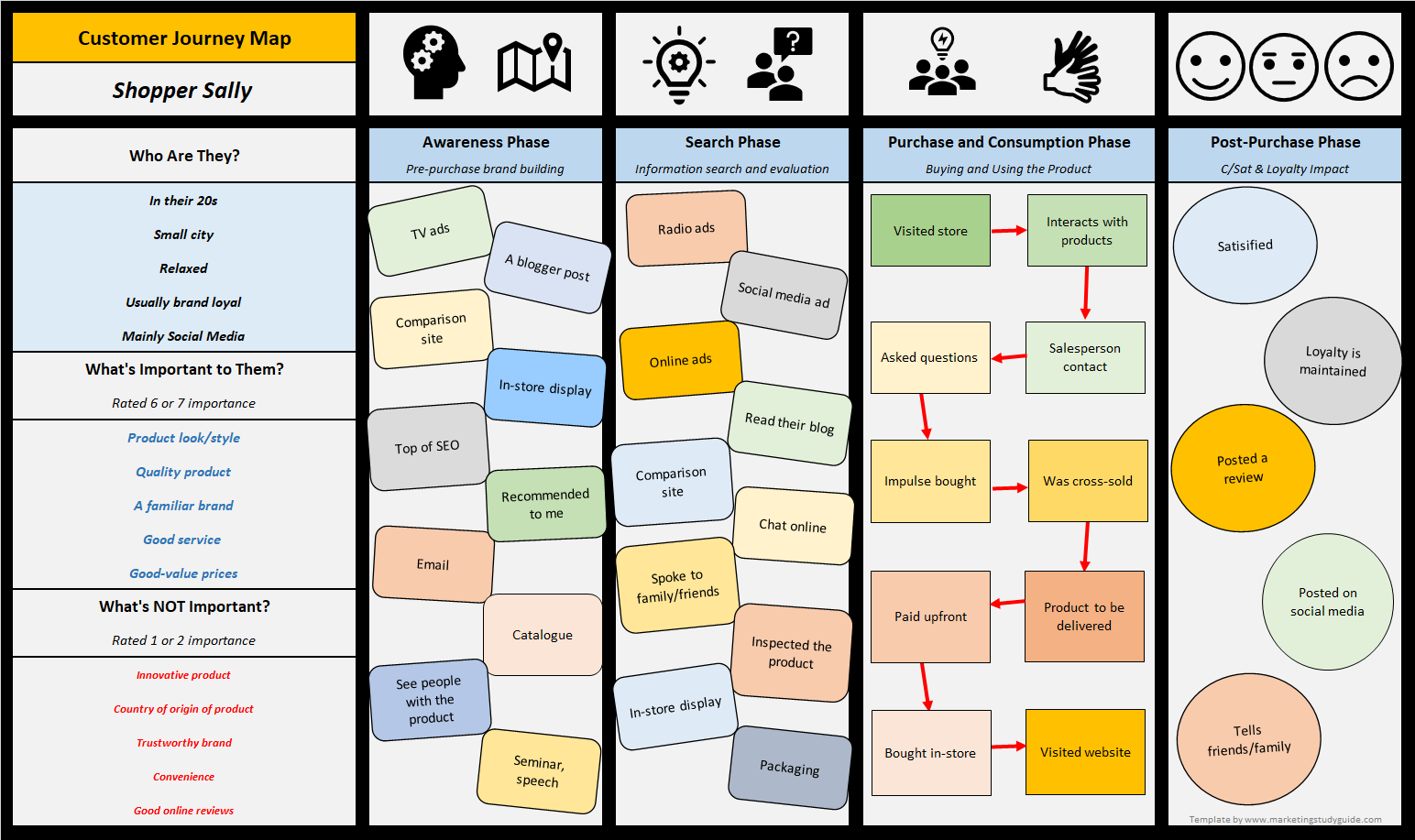 How the Template Works
The journey mapping maker is designed to be as simple as possible. It works with a series of drop-down menus and students work through various worksheets across the various phases of the consumer decision process.
Here is the worksheets menu at the bottom of the template that students will follow:

Here is an example of one of the input screens. As you can see, there are instructions and steps along the way. Most students will be held to construct their journey map without assistance, but it is probably a very effective group activity.

Structuring In-class Exercises
There are multiple variations to use. Indeed, it would take around 30 minutes to construct a considered and thought about customer journey map for a brand persona using the template, in a group discussion format. Therefore, just constructing a map can be an exercise.
It would be a good idea for different groups of students to construct a customer journey map using different brand personas, and then comparing how the customer journeys vary for each of these personas – and to discuss why this would be the case?
Of course, one of the key outputs of the customer journey map is to identify things that we do well, and opportunities for the firm to review, and removing obstacles and barriers to the customer. This would mean that once the map/s has been constructed, students will consider "how to improve" what we do.
A further variation of a journey map in-class exercise would be to connect the various brandtouch points and interactions to the marketing mix elements – would this brand touchpoint be part of promotion, process, place, people, and so on?
How to use the Mapping Template
Below is a video to follow, which is also suitable for student viewing. Alternatively there are further instructions on this related website.