The 'expert-level' marketing and positioning Sim Game is suitable for more advanced students and would need to be played over several weeks or even a full semester. There were substantial improvements made to the game in 2020, such as an interactive menu, as shown below.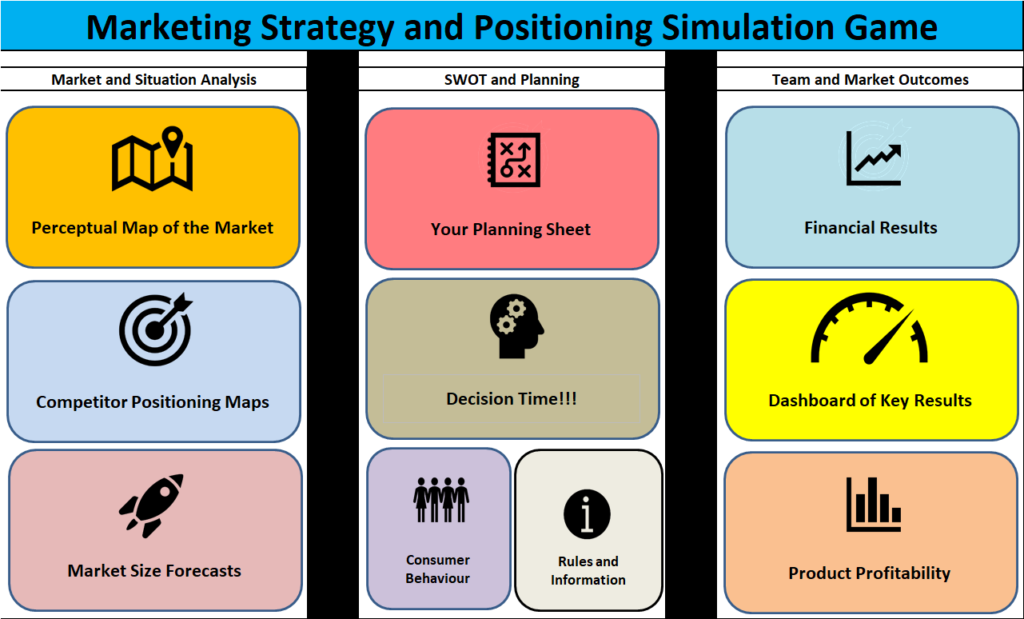 New SWOT Planning Worksheet
The centerpiece of the student's decision-making is now based around a SWOT planning sheet that is automatically produced and updated as the game progresses. Therefore, there is NO guesswork, as student teams work together to make informed and data-based decisions.
Here are some screenshots of the various components of the planning sheet.
Full Sample of the Marketing and Positioning Sim Game
To see how the Sim Game looks and to explore its different features and to play around with the Planning worksheet, download a sample of the Sim Game that was played between the student teams. Sample of the Marketing Positioning Sim Game
---
This Sim Game is available for free at: Expert-level Sim Game 
Or check our full collection of Sim Games: Our Choice of Sim Games
---