The 'expert-level' marketing and positioning Sim Game is now available. This Sim Game is suitable for more advanced students and would need to be played over several weeks or even a full semester.
There have been substantial improvements made to the game, such as an interactive menu, as shown below.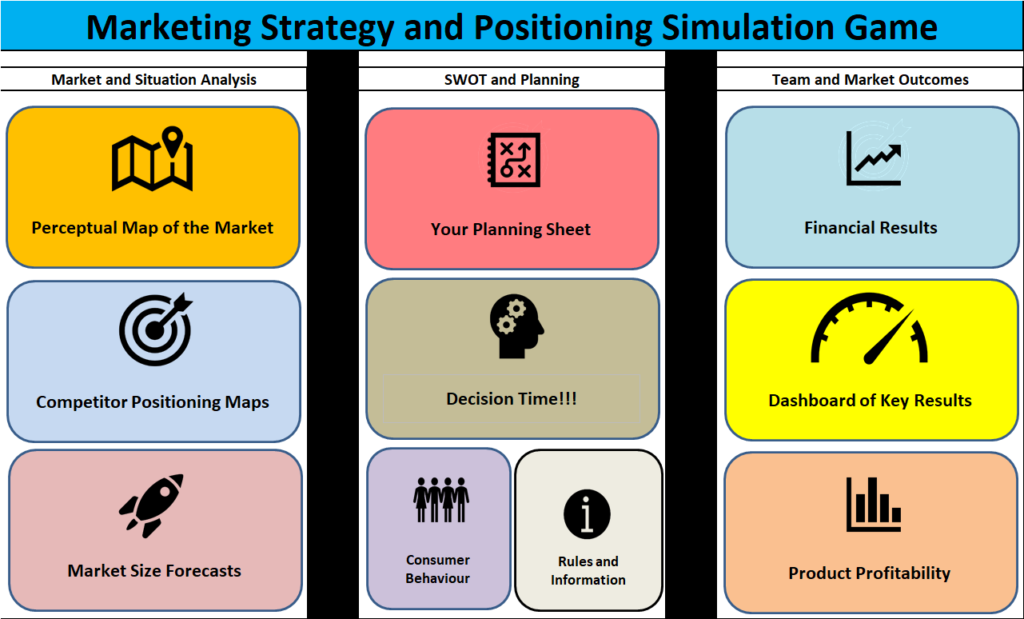 New SWOT Planning Worksheet
The centerpiece of the student's decision-making … See the full activity...