---
Thanks again – you are really helping us to save our business
We're also interested in something that's called the product life-cycle (PLC), because it's related to new products.
We are told that there are four main phases, but we only know three of them.
---
Could you tell us which of the the four main phases of the product life-cycle that we are missing?
But we are still concerned about our nosy competitor next door, so we have encoded the three phases that we know as follows:

---
And use this code breaker to help you with the above.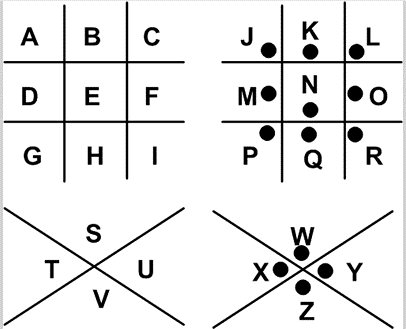 ---
Code hint
Type the missing product life-cycle phase/stage in all LOWER case letters.