---
Looks like you know your stuff
> We are interested in introducing some new products for our business.
However, we have mixed up the main steps in the new product development process by accident.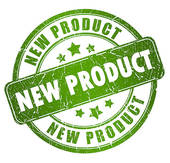 ---
Could you please help us sort the following steps into the correct order?
What we have – mixed up at the moment – are these steps…
Concept development and testing
Test marketing
Business analysis
Marketing strategy development
Idea generation
Commercialization
Product development
Idea screening
---
Code hint
Put the above new product development steps in the right sequence.
Type your answer in numerals with NO  spaces between the numbers.