---
Great to see that you have made it this far.
But I need your help with Maslow's Hierarchy of Needs.
You see, one of our interns jumbled up our model and now we don't remember the five levels of human needs – big problem!
Could you help us out and work out which words go where? Much appreciated.
The current stage of our Maslow model is as follows. It's a bit messy, bit we are sure that you can work it out…
---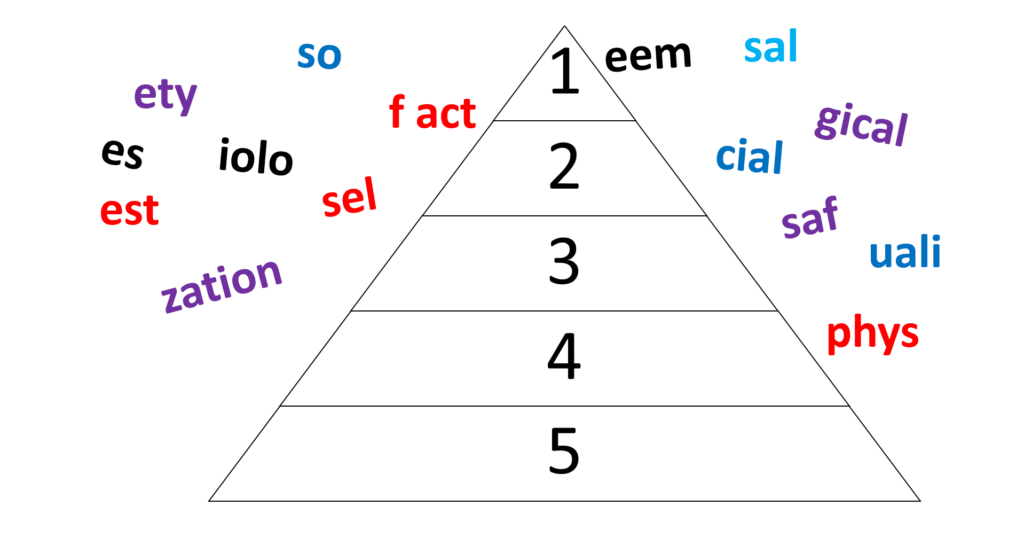 ---
Code Hint
Piece together all the words that belong in the Maslow hierarchy. You will find that there are some letters left over. These can be arranged to spell out a common marketing word – please use all LOWER case letters.